Racquet Restring Services:
$2 OFF YOUR 5th & SUBSEQUENT RESTRING!
$4 OFF YOUR 10th & SUBSEQUENT RESTRING!
Need to have your squash, tennis or badminton racquet restrung?  
Why not have it restrung with a high quality string, at a competitive price and fast turnaround (usually within 24 hours, or sooner, if necessary)?
Stringing is conducted on a professional, state-of-the-art, electronic tensioning system. 
This ensures accurate and consistent string tensions.....every time!
6 point mounting for maximum racquet support

state-of-the-art electronic control

true constant-pull tensioning for greater accuracy

15-86lbs stringing tensions (suitable for badminton, squash and tennis)

+/- 0.1lbs string tension setup accuracy

10%, 15%, 20% or 25% automatic string pre-stretch available
Select from a range of quality strings, including:
Ashaway (Supernick, Powernick, Ultranick, Zymax 62/65/67/70, etc)
Technifibre (305, 305 PLUS, X-One Biphase. etc)
Head (Evolution Pro, Perfect Power, Sonic Pro, Ultratour, etc)
Volkl (Synthetic Gut, Cyclone, Tour, V-Pro, Power Fiber, V-Feel, etc)
Yonex (BG65, BG80/Power, BG66 Ultimax/Force, Nanogy 95/98, etc)
Others (on request)
Prices from $23 a restring (please contact me for further information):
Restrings from $19 (with "bring-your-own" string)
Restrings from $26 (with my strings)
Turnaround generally within 24 hours (or "while-you-wait" by appointment)
$2 off your 5th and subsequent restring
$4 off your 10th and subsequent restring
Squash, Tennis & Badminton Strings:
Stringing Guide (Power v Control):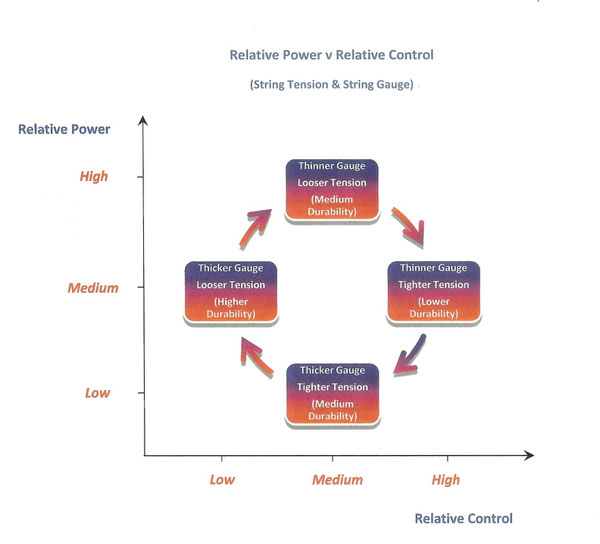 Additional Services:
Grommet repairs
Replacement bumper sets (please order in advance)
Replacement PU Supergrips & Overgrips
Please click here to contact me to discuss your racquet restringing requirements in more detail.